Bestherbalviagra.in Review:
Best Herbal Viagra
- Best Herbal Viagra Niagra - Harder erections & more powerful climaxes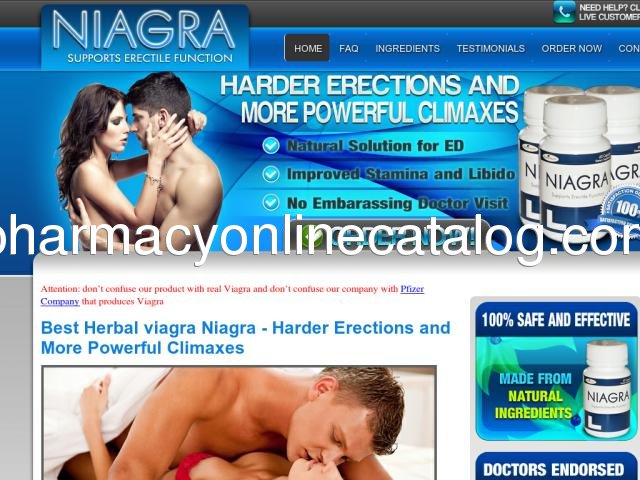 Country: Europe, GB, United Kingdom
The Pro From Dover "Golf Pro" - Keurig Vue V700 Coffee Brewing SystemGreat coffee and super convenient to have. Love the machine, love the coffee and all the options. Only complaint is not everyone that sells Keurig coffee sells Vue coffee and we had to search for a local seller. Bed Bath and Beyond has it and we are thrilled to have the V700. We make a pot in the morning with our regular machine and have the V700 for single cup service in the evening or when we fill like a cup during the day and don't want to make a pot. The Bonus is now I can have strong brew and my wife can have mild brew and neither of us has to compromise. We also love the option of different volumes when you make a cup. 4 oz., 6 oz, 8 oz, 10 oz, 12 oz. Ir we only want a half cup refill easy enough to do with a touch. Great Product for us.
Peggy A - Musical History, Version 2013I consider the annual release of the Grammy Nominees an essential part of my music collection, and own all of the CDs, back to the first in the series (1995). Cutting across genres, the "best of the best" are presented under this format each year. To me, they are a form of musical history. It seems there is always good-quality music included in the collection that I haven't heard before, and that I would have missed out on without this CD, so I rely on the this CD to ensure I don't miss out on award-winning music.

This year's version of the CD includes 22 songs. I loved so many of them that I'd be hard-pressed to select a favorite. Even though many of the songs include themes about relationships that went wrong, the CD never becomes depressing. Instead, quite the opposite happens, and the music charges you up. A quick overview for each song follows. If you decide to buy this year's version, I'm sure you'll find many songs you'll enjoy.

1. The Black Keys, "Lonely Boy," has strong drum lines overlaid with rockin' electric guitar lines. The vocals are accented by simple female back-up. There is a blues-style message. He thinks he's too good for her, and she hurts him, but he's in love, so he sings, "I got a love that keeps me waiting." WINNER! Best Rock Performance WINNER! Best Rock Song WINNER! Best Rock Album for "El Camino"

2. Kelly Clarkson, "Stronger (What Doesn't Kill You)," is an energetic pop song with very strong vocals and a great message. She is singing about recovering from the breakup of a relationship, becoming stronger, moving on, and relying on herself ("just me, myself and I") to be happy. WINNER! Best Pop Vocal Album

3. Taylor Swift, "We Are Never Ever Getting Back Together," contains interesting stylistic variations. The song starts out as an acoustic guitar piece with vocals, comparable to a telephone conversation. Then as she starts to get mad, the intensity of the song increases, and it rocks out. Included in the song are several spoken comments that blend seamlessly with the rhythm and flow of the song.

4. Gotye, "Somebody That I Used To Know," is a soft song, recalling a failed love. It contains plucky string accents and an echoing xylophone counter-melody. The song starts out with his side of the story, and he is mad because she completely cut off contact with him. Then you get her side of the story. WINNER! Record of the Year WINNER! Best Pop Duo/Group Performance WINNER! Best Alternative Music Album for "Making Mirrors"

5. Katy Perry, "Wide Awake," is about being madly in love with someone, and then moving on when she opens her eyes to the reality of the situation, realizes the relationship wasn't all that it seemed, and was hurt. It's a nice pop track with a spirited vibe.

6. Fun, "We Are Young," has energy that soars. The lyrics are about a man who is at a bar with his current lover when he runs into his former lover, and wants to leave with his former lover. He wants to seize the day, and "set the world on fire." WINNER! Song of the Year WINNER! Best New Artist

7. Florence and the Machine, "Shake It Out," sounds a bit otherworldly in the beginning, beginning with keyboards (organ). Then the tambourine and drums are added, adding a spirited rhythm. Between the combination of the rhythm, the lyrics, and the repeated "whoas," the song reminds me of a spirited horse, prancing across the prairie, trying to shake an unwanted rider off of its back.

8. Pink, "Try," is another song about moving on past a broken heart. It has a message of hope, telling you that, even if you get burned, you have to try again. It's a soft pop song, and the drums help to drive the message forward.

9. Maroon 5, "Payphone," continues the broken-relationship theme. After a couple of verses of a rocking and catchy song, it changes over to a rap verse, and then back to the catchy song. By the way, this is the radio version of the song. I think I like the explicit version better, but maybe they just sing the explicit version with more genuine feeling in the original version. ;)

10. Carly Rae Jepsen, "Call Me Maybe," is a fantastic dance song. Listening to it, you're likely to want to get up on your feet and move. It's a great song, and the shoe is on the other foot for the girl who is used to being pursued. Sexy and driving, it has a repeating accent line that sounds like a string orchestra, and that adds another layer of depth to the song.

11. Miguel, "Adorn," is very creative. The music reminds me of an old Motown song, with a couple of modern accents added in, for good measure. There is a faint, distorted electronic echo in the background, for example. WINNER! Best R&B Song

12. Ed Sheeran, "The A Team," takes acoustic guitar music performed in the singer-songwriter style of the 1970's, and sets it against a harsh and paradoxical message of a life wasted by drugs and prostitution.

13. Hunter Hayes, "Wanted," is a beautiful and romantic country tune written to a love interest, explaining that he wants to be able to show her how much she means to him. I would have missed this song without this CD, and that would have been a pity.

14. The Lumineers, "Ho Hey," is another singer-songwriter style song, with acoustic guitar, returning to the theme of a relationship that has ended. Set in San Francisco, the singer doesn't know why his girl left him for another guy. The song is punctuated by repeated shouts of "Ho!" and "Hey!" along with tambourine strikes. He must have left his heart in SF.

15. Alabama Shakes, "Hold On," strums out blue grass/rock-a-billy/ and blues style. It sounded like the singer was having a hard time in life, and felt that a voice from heaven was telling her not to commit suicide. There is a lot of pain and anguish packed into the vocals of this song.

16. Mumford & Sons, "I Will Wait," contains an upbeat blue-grass banjo number that communicates willingness to wait for forgiveness from someone after a difficult time in the relationship. WINNER! Album of the Year for "Babel"

17. Frank Ocean, "Pyramids," takes off in a completely different direction. It is a sensual and explicit song about a girl named Cleopatra who works at the Pyramid. WINNER Best Urban Contemporary for "Channel Orange."

18. Bruce Springsteen, "We Take Care Of Our Own," is straight-up rock song full of American political protest. The repeated phase of the title is shown, again and again, to be just a hollow promise.

19. Jack White, "Freedom At 21," is heavy metal with some smokin' and screamin' guitar licks!

20. Muse, "Madness," finds the repeated intonation of "ma, ma, ma" from the word, "Madness," echoed in the electronic techno-new wave vibe, with the singer wondering if his relationship with his significant other is real, or if it's built upon "Madness." There is a great electric guitar solo in the middle.

21. Coldplay, "Charlie Brown," has a good beat. The lyrics, that seem to be about stealing a car, seem to be at odds with the easy-going style of the music.

22. Adele, "Set Fire to the Rain," is a live version recording. Fittingly, the last song of the CD is about the end of another relationship. The vocals are accompanied by acoustic guitar, which swells to a full symphony style-background when she decides to let go of the relationship. WINNER! Best Pop Solo

UPDATED February 10th with Results

Although many Grammy nominees are not represented in this collection (there are over 80 categories!), the artists that are represented shine. This is a lot of entertainment for one CD!
Beauty Addict - Don't Be Fooled By Imitators!I have been using BE products for years! I hated the mask feel of every makeup out there, so I took a chance on their product line. What a surprise! You get full coverage, and your skin breathes. Most recently, I decided to try out the mineral makeup by L'Oreal, Neutrogena, and Physicians Formula. None compared to BE. L'Oreal made my skin break out. Neutrogena didn't give full coverage. And the problems go on. So, I'm back on BE and I will never stray again. I tell all of my friends and family about this makeup!
MARCELLLE AIREY - My most delightful read in years!I found this novel had all the necessary ingredients of a thrilling read - intrigue, humour, wit. Although predictable in parts, I doubt that the author s intention was to surprise - it was more about our herione s journey of self discovery in a society where submissiveness and restraint were expected. The perfume industry forms a fascinating backdrop to this story set in post World War 1 America and French and English societies in the fifties. I can t wait to read more from this talented story teller.
L. Burks - Love this PICFirst of all, I have been cooking with a PIC for about 2 years. In my home and in my RV. I have used two other brands of PIC's and now the NuWave. I love the whole concept of induction cooking on a PIC. Portable, no heating up the room and using a lot less energy. This NuWave PIC is a gem. Don't let the reviews that are mad at the NuWave website confuse you about the actual product. Are there NuWave lemons? Sure, but that's why I buy from Amazon. (they take care of me when things go wrong) The negative comments are almost always about deceptive advertising on the NuWave website or the reviewer didn't read the manual. For example, boiling water - you would think that you would just pick a temp over 212 and that would have you boiling in a few minutes. No, the manual tells you to start with the default (425), bring to a boil and then lower the temp. NuWave gives you default settings, but also lets you adjust between those settings. Will you use the timer? Absolutely - I put dry beans on, brought to a boil, then lowered to simmer, set the timer and went about my business. Can't do that on a regular stove top. Also, you can set your timer for the cooking portion and then set a second command to keep it warm. (just like a slow cooker). The NuWave has more info out there for cooking and recipes then any other PIC. Will it hold up for 20 years, I don't know. But, remember, this is a small appliance for a good price. How many toaster ovens have you bought over the years versus how many full size cook stoves? I didn't buy a "Major" appliance. I don't expect to past this on to my kids. Let's talk about 1300watts versus 1800watts. My other 2 PIC's are both 1800watts. Sometimes this is overkill. When a PIC is turned on, it over shoots the temp and then settles back down. You can smoke a pan in about 10 seconds with the higher watts. The NuWave allows me to start my pan, walk to the sink for my meat and come back without burning the pan. The timing is more forgiving. Once that little bit of lag time is over, the NuWave is just as constant as the other PIC's. I bought this to have more even temps while cooking, not for how fast it gets up to burning my pans. I didn't think that a "round" versus a "rectangle" shape would make any difference. It actually does. The NuWave takes up a lot less space on my counter. I'm enjoying my new Nuwave PIC and am considering buying another one. Didn't feel that way about the other two PIC's I bought.